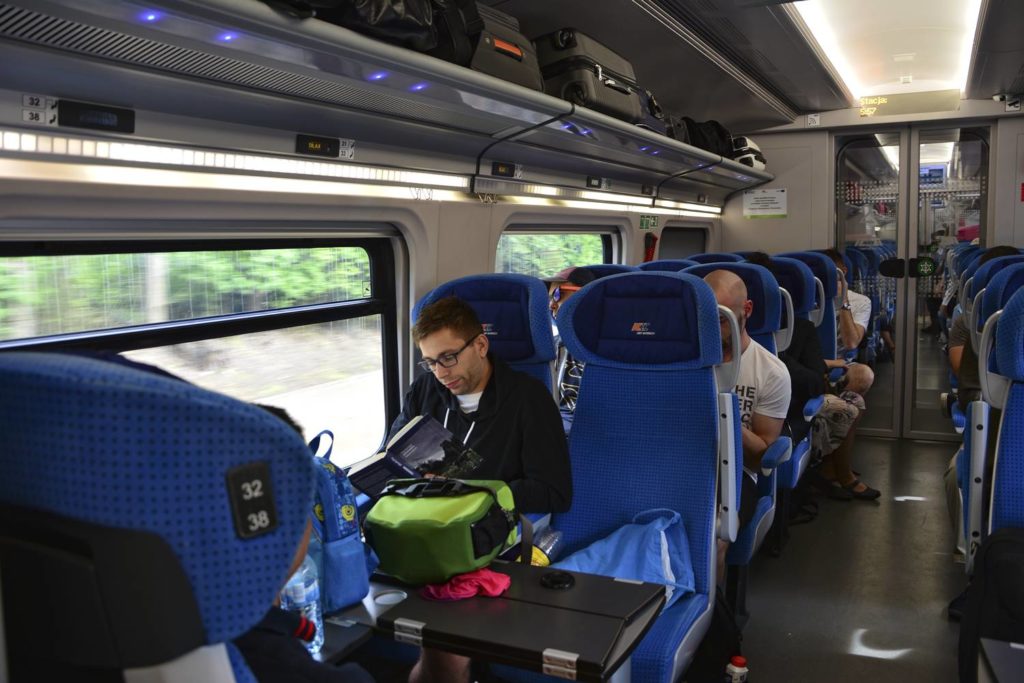 Titanium dioxide has proved its efficiency for cleaning and disinfecting trains. It reduces the number of bacteria inside the carriages up to 99 per cent. The tests have been carried out by the Polish regional railway operator Koleje Śląskie. Now, the company plans to expand the use of this agent for ticket machines.
The results of the investigation have proved the efficiency of titanium dioxide in removing bacteria, fungi and viruses from the surfaces inside the carriages. The agent reduces their number on the handles up to 99 per cent. At the same time, the level of disinfection for control panels in the driver cabs even higher – up to 99.4 per cent. "Due to the positive results of the first tests, we decided to extend our research. Therefore, titanium dioxide coating will also protect the surfaces of selected ticket vending machines," Koleje Śląskie stated.
Other solutions
Koleje Śląskie has also implemented other measures to tackle coronavirus and protect its staff and customers. It cleans the trainsets more carefully and more frequently. Also, the company introduced the special safety areas close to the driver cabs. The passengers are not allowed to enter them. This step allows Koleje Śląskie to provide better protection for its staff.
In addition, the company painted special lines neat its cash desks in order to keep the distance between the customers. At the same time, the operator is asking the passengers to use its website and mobile application for buying tickets. It is worth to note that Koleje Śląskie has significantly reduced its timetable starting from 23 March. Earlier, the company cancelled the connection to the Czech town of Bohumin.
Panzhihua Haifengxin has developed a range of tio2 pigment which is client-oriented and aiming to address customer needs in the fields of coating, ink, plastic, paper, and so on...