A Titanium Dioxide Manufacturer
Established in 2006, based in China, serving the world
An established titanium dioxide manufacturer with a history of quality and reliability.
As a China based titanium dioxide manufacturer, Panzhihua Haifengxin Chemical Industry Co., Ltd. is situated in the Vanadium & Titanium (V&Ti) High-tech Industry Park of Panzhihua City, Sichuan Province. Its premises span 27 acres and it has been in operation since 2006. The company has a registered capital of 15 million USD and currently employs around 600 people.
The company has a capacity of 90kt/a of Rutile Titanium Dioxide and 260kt/a of Sulfur Acid. Its plant area measures 90,000 square meters, and the total assets of the company are valued at 128 million USD.
Registered capital in USD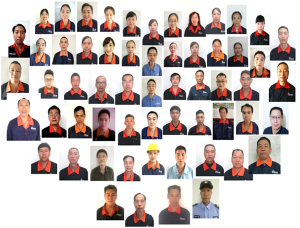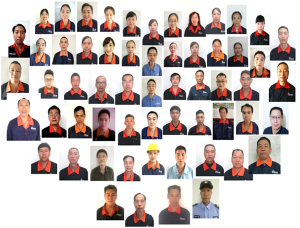 Image Slider 1
Award for "Gobi Desert Expedition" to Mrs. Yushu Zhou, the Chairman.
Image Slider 3
Members of mid-level management team.
Image Slider 4
Members of senior management team.
Image Slider 5
Mr. Ge Jiang, the GM and one of China's tio2 experts.
Leverage our cutting-edge technology for superior titanium dioxide manufacturing
The production technology being applied is with titanium slag and ilmenite as the main raw material, waste sulpharic acid is recycled after purification and concentration, meanwhile, tail gas combustion along with sulphuric acid production provide source of heat power to the plant.
Haifengxin adopts "Sulphur-Titanium Joint Production" to carry out cleaner manufacturing process conforming to national standard, it is the only titanium dioxide manufacturer in China that is not equipped with coal-fired boiler.
Discover how our high-quality titanium dioxide caters to diverse industries.we deliver exceptional performance and innovation.
Sustainable titanium dioxide production, minimizing ecological impact.
Need assistance or information? Get in touch with our team for all your titanium dioxide needs.